health care for poor people of the third world

Welcome to...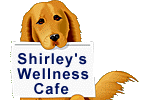 Holistic Health for People & Animals
Oriented to self care, this free educational web site is dedicated to help promote
natural health for humans and their animals

Learn to achieve natural health for you, your family and your pets with alternative/holistic/complimentary/integrative and preventative methods of healing: nutrition, homeopathy, naturopathy, herbs, urine therapy, hydrotherapy, raw foods & juices, fasts, healing clays, biomagnetics healing, aromatherapy, flower essences and more. "First do no harm..."

If you are stuck in someone else's frame, click here to escape from it.

.

PLEASE READ THE DISCLAIMER CAREFULLY BEFORE USING THIS SITE.
By using this site, you signify your assent to this disclaimer. If you do not agree to this disclaimer, please do not use the site. The information in this web site is presented for the educational and free exchange of ideas and speech in relation to health and wellness only. It is not intended to diagnose any physical or mental condition, or to prescribe or promote any particular product(s). It is not intended as a substitute for the advice and treatment of a licensed professional. In the event that you use the information for your own health, you are prescribing for yourself which is your constitutional right and for which the author of this site assumes no responsibility. The author of this website is neither a legal counselor
nor a health practitioner and make no claims in this regard. If you encounter products from following links on this web site, please be aware that I do not sell, distribute, or endorse products. This free educational web site is created from a labor of love and as a public service. Thank you for your understanding. Shirley. Contact Shirley

Enter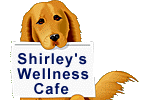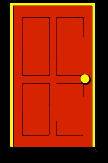 To enter Shirley's Wellness Café click on the door
Enter

Holistich Health in Italian: http://www.medicinenaturali.net - http://www.healt.org/
The Shirley's Wellness Cafe's website is personally designed and maintained by Shirley Lipschutz-Robinson. This website (and all webpages associated with it) is copyright protected. property is © copyright 1996 - 2001. All rights reserved.
.....................

.
This web site was originally created with Netscape Navigator Gold. Currently I use Netscape 4.5 version which ads an easy-to-use editor (composer) that lets you create and publish live Web pages. You can download Netscape Communicator 4.77 Now! It's FREE! (Netscape 6.0 does not have an editor)

powered by FreeFind

.
Editpad has been extremely useful to me. It is a most wonderful little editor program that allows me to open as many programs as I want and I can update the same words of phrases on all the opened pages at once, with one click. It has many other neat features and best of all its free.

..........

.
.

Many thanks to Geocities for having hosted my website for free for the first 5 years. You can get your own Free Home Page at Geocities. My website is now being hosted by Solo webhosting. If you or someone you know needs a webhost you can contact solo at A+net for info: 1 877 275 8763 and ask for Will Linder. Make sure to tell him that you were referred by www.shirleys-wellness-cafe.com (they also provide server hosting, and connectivity services worldwide.)

.
shurley, welness, wellnes, cafee, cafi, caffee, caffi, shirly, sherle, sharley, sarley, sarli, walnis, charli, charley, sharli, cofi, cofee, coffi, coffe, shirley's wellness cafe, shurli's welness cafe, shirli's wellness cafe, health care for poor people of the third world, , wellness, holistic health, longevity, nutrition, wholistic, naturopathy, naturopathic, holistic, alternative, healthy, holistic,, homeopathy, herbology, herbal remedies, retreat, resort, resorts, retreats, health retreat, health resort, natural health, self-healing, self help, self care, alternative medicine, Shirley's Wellness Cafe, natural remedies, healthy, holistic books, nutrition books, vegetarian, vegan, plant, plant based, healthy, cancer, aids, organic, diet, weight, heal, cure, disease, health, health food, T.C Fry, biogenic, wigmore, chronic fatigue, Cardiovascular Disorders, natural medicine, alternative therapies, health diet, Urine Therapy, herbs, natural health care, health food, health, medicine, disease, natural health, wellness, complimentary medicine, nutrition, diet, fitness, herbal, diseases, self-managed care, self care, health, fitness, Toxemia, auto intoxication, fasting, fasts, cleansing fast, detoxifying, detoxing, detoxes, purification, fruit, fasts, purification, purify, weight loss, slimming, diet, diets, dieting
.