Welcome to...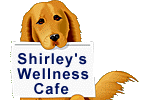 Holistic Health
A non profit educational web site dedicated
to help promote holistic health for people & animals
Learn to achieve natural health for yourself, your children and your pets with alternative/holistic/complimentary/integrative and preventative methods of healing: nutrition,
homeopathy, naturopathy, herbs, biomagnetics healing, aromatherapy, flower essences and more
PLEASE READ THE DISCLAIMER CAREFULLY BEFORE USING THIS SITE.
By using this site, you signify your assent to this disclaimer. If you do not agree to this disclaimer, please do not use the site. The information in this web site is presented for the educational and free exchange of ideas and speech in relation to health and wellness only. It is not intended to diagnose any physical or mental condition, or to prescribe or promote any particular product(s). It is not intended as a substitute for the advice and treatment of a licensed professional. In the event that you use the information for your own health, you are prescribing for yourself which is your constitutional right and for which the author of this site assume no responsibility. If you encounter products from following links on this web site, please be aware that I do not sell, distribute, or endorse products. This non profit/educational web page is created from a labor of love as a public service.
Enter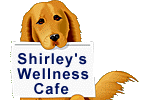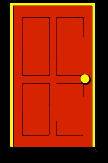 To enter Shirley's Wellness Café click on the door

Copyright ©1996 by Shirley Lipschutz-Robinson . All rights reserved